Michigan Wine Fan Favorites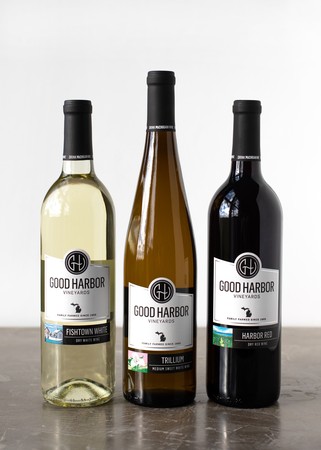 Not certain if you what to expect from wines produced from Nothern Michgian? This trio of wines includes a dry white blend, a medium sweet white blend, and a dry red blend that will please the crowds. Fishtown White is a dry blend of Chardonnay, Pinot Grigio, and Riesling. Trillim is a medium-sweet white blend of Riesling and Bianca, and Harbor Red is a dry fruity red blend of Merlot, Marechal Foch, and Leon Millot. They are an excellent collection of affordable wines to enjoy on a weekly basis and share with friends and family.
NOTE: Cellar Assortments are ineligible for the club member discount.