Fall 2023 Winemaker's Selections
August 17, 2023 | Club, Red and Rosé Wines, Tasting Room, White Wines | Devon Kessler
Fall 2023 Winemaker's Selections
Fall is quickly approaching and that means it is time for our Connoisseur Club members to start making their wine selections for the Fall 2023 allocation. To give more insight, Head Winemaker Drew Perry has preselected three wines - including an award-winning bubbly, a delicious white wine, and a fan favorite red wine.
Award-Winner: Blanc de Noirs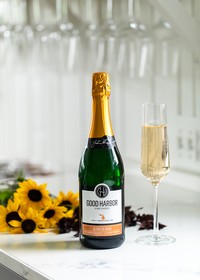 Our Blanc de Noirs is made from 100% Pinot Noir. Even though it is white, and Pinot Noir is a red variety, this sparkling wine has a slight hue to it because the grapes' skins are so thin that you will get a minor amount of color in the final product.
All of our sparkling wines are produced using the Charmat method which allows the fruit flavors found in Pinot Noir to stay up front and present on the nose and palate. This wine pairs well with a variety of foods including soft and nutty cheeses, macadamia nut-crusted halibut, and pork tenderloin with fresh rosemary and lemon thyme.
Over the years, the Blanc de Noirs has won several awards with the most recent one being the Jefferson Cup Award during the 2022 Jefferson Cup Wine Invitational Competition. It has also received a 91 point rating from Decanter.
Dry White: 2021 Dry Riesling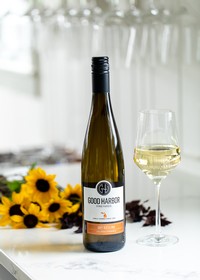 You will find dry riesling throughout the world. The most delicious ones can be found in many areas such as Germany, Austria, Australia, France, Washington, and right here in Northern Michigan.
The Good Harbor Vineyards 2021 Dry Riesling has aromatics of white peach and stone fruit while the palate has limestone and bright crisp apple. As Perry explains, the minimal amount of sugar that is present in this wine is there to help lift the body but not to present as sweetness.
Dry rieslings are usually a perfect pairing for fish, seafood, and white meat dishes.
Fan Favorite: Labernet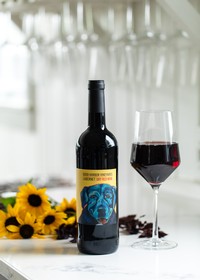 Labernet is just one member of our delicious red wine family. This dry blend brings aromas of black cherries the second you pour the first glass. While enjoying it, your tastebuds will experience black currants and cherries on the palate.
This red wine is the perfect choice for about any dinner. With our late family dog, Betty, being on the label, it reminds us to spend time with family and friends.
Perry explains that this wine is perfect for any type of cuisine you are enjoying. Whether it be Italian or a lighter fare, you won't go wrong with choosing this one because of its acidity being able to cut through just about anything.
​​
NOT YET A MEMBER OF OUR CONNOISSEUR WINE CLUB? JOIN NOW TO RECEIVE THIS FALL ALLOCATION WITH 20% OFF ALL WINE YEAR ROUND PLUS COMPLIMENTARY TASTINGS AND MORE.
Need help customizing your Fall Allocation? See instructions here.
We would also love to see our members at our Fall 2023 Member Only Wine Club Pick Up Party! It is scheduled for Sunday, September 17th from 12pm-5pm. You can reserve your spot today!
Comments
Commenting has been turned off.
Recent Posts
September 20, 2023

September 6, 2023

August 31, 2023

August 24, 2023

August 17, 2023

August 16, 2023

July 25, 2023

July 22, 2023

July 4, 2023

July 3, 2023
Blog Categories
Blog Archives