Spring 2022 Winemaker's Selections

March 24, 2022 | Club, Product Updates | Taylor Simpson
Spring 2022 Winemaker's Selections
Our Connoisseur Club members are starting to make their wine selections for the Spring 2022 shipment. To help them, our Winemaker Drew Perry has preselected a unique collection of wines - that include an award winner, a popular Good Harbor wine, and a new release.
Here's a video of his recommendations plus a little bit more about each wine:
Blanc de Blanc Award Winner!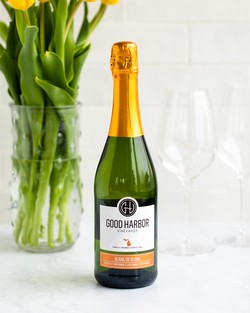 A gold medal winner at the 2022 San Francisco Chronicle Wine Competition, Wine Enthusiast gave it 88 points. We produced the Blanc de Blanc using the Charmat method which helps keep the fruit flavors found in Chardonnay up front for the nose and palate.
Local radio station WFKR suggested the Blanc de Blanc notes of apple and lemon zest pairs nicely with the oatmeal and peanut butter Do-Si-Do Girl Scout Cookie, creating a delightful experience!
Coastal Red New Vintage!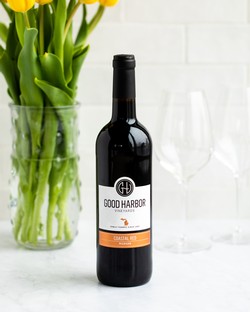 A blend of tastes from each coast - includes a blend of 75% Cabernet Franc on the Fresh Coast of the Leelanau Peninsula and 25% Syrah blended from the West Coast. The dark fruit notes of blackberry and acid on the end makes it ideal for pairing with meat and hard cheese such as fontina or parmesan.
Drew says, "This Iteration of Coastal Red comes from a lean 2019 vintage. We chose Cabernet Franc to be the highlight of this wine. 2019 let the Cab Franc retain some of its fun herbaceous idiosyncrasies with a dominating fruit presence of Currants. This wine was set up perfectly to blend with a jammy Syrah that begged for structure and was able to contribute blackberry notes in return. The resulting wine has the natural acidity to pair well with an abundance of summer grilling fair."
2021 Pinot Blanc New Vintage & Pre-Release Exclusive!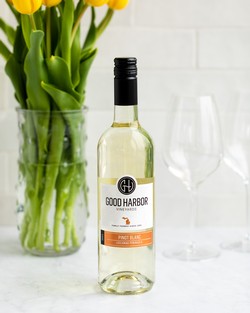 Connoisseur Club Members get first access to this small batch white while supplies last. This new variety is a produces lovely aromatics but also has delicate levels of acid which helps make it an excellent wine to pair with a wide variety of food. We planted this with the intention of always fielding between 80% Pinot Blanc and 20% Auxerrois. Produced by pressing the fruit in a gentle fashion to preserve the bright aromatics. It spent three months on heavier lees in an effort to produce a fuller palate.
Not yet a member of our Connoisseur wine club? Join now to receive the Spring '22 allocation with these Winemaker's Selections, receiving 20% off wine purchases, complementary tastings and more.
Comments
Commenting has been turned off.
Recent Posts
November 18, 2023

November 16, 2023

November 9, 2023

October 31, 2023

October 30, 2023

October 25, 2023

October 19, 2023

October 2, 2023

September 22, 2023

September 20, 2023
Blog Categories
Blog Archives