Millie Simpson: The Woman Behind Good Harbor Vineyards and Harbor Hill Fruit Farms

March 1, 2022 | Taylor Simpson
Millie Simpson: The Woman Behind Good Harbor Vineyards and Harbor Hill Fruit Farms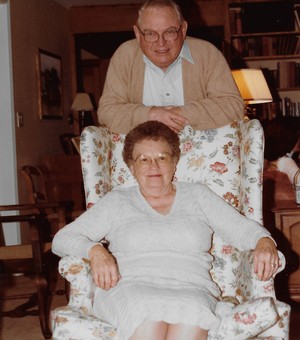 In recognition of Women's History Month, we honor Millie Simpson for her work and dedication to her family and the growth of the family farm. Millie was a smart, headstrong, dedicated woman who was passionate about education, travel, and nature. After graduating from high school in Indiana, she pursued a degree in Education at Indiana University. She graduated with a Bachelor's of Education in 1941 and began teaching 1st and 2nd grades when she was 25 years old. After 10 years of teaching primary grades, she decided to pursue another path and was admitted to the nursing program at Yale University. She dedicated the next two and half years of her life to studying and earning her degree in nursing. It was a career suited to her personality. She was a smart and caring woman who wanted to contribute and make a difference wherever possible. She decided to return to Indiana where she spent the next two years teaching medical nursing at the Indiana School of Nursing.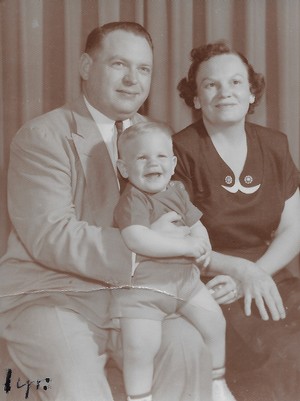 Upon returning to Indiana from Yale, Millie met John Simpson. The two had a mutual love of education, travel, family, and a love of Northern Michigan. They had both spent time up in the Northern Michigan area as children and continued to visit as adults. They married in June of 1950 and continued to work and travel together. John ran his construction business and Millie continued teaching. At the age of 37, in May of 1953, they had their first son named David Bruce Simpson. As the family started to grow a bit older, John and Millie decided to move their family to Northern Michigan on the Leelanau Peninsula. Due to the success of John's company, Mille was able to care for the family full time while John operated his construction business in Indiana; they were a dynamic team.
After several years of managing the business from afar, John and Millie decided it was time to make a change. They decided to sell the construction business and invest in property in Northern Michigan. With the proceeds of the sale, they purchased acreage on the Leelanau Peninsula to begin farming. The couple kept the best farming parcels to grow fruit trees for what would become known as Harbor Hill Fruit Farms. The remaining parcels were sold as real estate developments. While John managed the farming part of the business, Millie took care of the family and of the office work to support her husband's vision. Millie did not have aspirations of creating a large scale fruit farm and eventually a winery, but she continued to support her husband and eventually her son and daughter-in-law in their efforts and decisions. She was a modest, humble, smart, and gracious woman who put family first.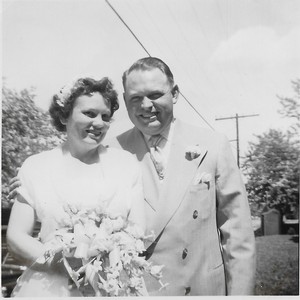 Outside of family and business, Millie immersed herself in community efforts. Her special interests included the Leland United Methodist Church, Leelanau Children's Center, Leland Public Library, and the Leland Historical Museum. Her desire to work in places that helped build and further educational efforts drove her to spend her time working with these organizations. She found great joy in working with inspirational women through the Leland Garden Club, watching and studying birds, sewing, and playing bridge.
When asked to describe Millie Simpson, her friends had the following memories, "she was a no-nonsense person with a very subtle sense of humor. She was a wise woman and the rock of her family. She was incredibly bright and committed to helping build and improve her community."
Comments
Commenting has been turned off.
Recent Posts
November 18, 2023

November 16, 2023

November 9, 2023

October 31, 2023

October 30, 2023

October 25, 2023

October 19, 2023

October 2, 2023

September 22, 2023

September 20, 2023
Blog Categories
Blog Archives