NEWS: With Tasting Rooms Closed, Michigan Wineries Are Trying Out Virtual Tastings and One-Cent Shipping

April 22, 2020 | Local News, Vine News | Taylor Simpson
NEWS: With Tasting Rooms Closed, Michigan Wineries Are Trying Out Virtual Tastings and One-Cent Shipping
By Stacey Brugeman | April 22, 2020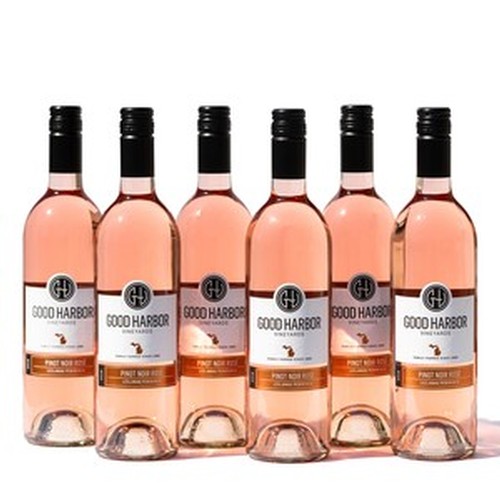 In recent weeks, as the Detroit metro area became a hotspot for the novel coronavirus, everyone, with the exception of essential workers, has been told to stay home — but that doesn't mean people can't still get a taste of their favorite Michigan wines. As tasting rooms closed their doors, many winemakers have been forced to come up with new ways to do business including offering shipping for just one cent, case discounts, and virtual tastings.
All of these efforts to increase the online presence of Michigan wineries — or in some cases establish one for the first time — has resulted in a boost to e-commerce sales. Nielsen recently reported that total alcohol e-commerce sales grew by 291 percent versus the same time period last year. For many Michigan wineries, the recent growth in online sales is even stronger than that. "Four weeks into the tasting room closure, our e-commerce sales are up 900 percent year-over-year," Gabe Marzonie, the marketing director for Leelanau Cellars, tells Eater.
While on-premise sales at restaurants remain stagnant during the statewide dining room closure mandate, Taylor Simpson of Good Harbor Vineyards and Aurora Cellars says that retail sales are up between 10 and 20 percent. "We have seen a surge in direct-to-consumer orders online," she says.
A few wineries are even using some of the revenue from surge sales to help first responders and local charities supporting the community during the pandemic. Leelanau County's Laurentide is donating 10 percent of all shipping proceeds to the United Way of Southeastern Michigan's COVID-19 response fund. Old Mission Peninsula's Chateau Chantal is donating 15 percent of all online sales to a rotating list of coronavirus-related charities in northwest Michigan. Lake Leelanau's Good Harbor Vineyards is also giving back. For every person who signs up for Good Harbor's wine club before May 31, the winery will send a $25 gift card to a medical professional of the customer's choosing. The winery has already sent several gift cards to the nursing team at Beaumont Hospital in Troy. "We felt this was a way to recognize the immense efforts of healthcare professionals and hopefully brighten their day and say thank you," Taylor Simpson says.
The pandemic may be giving wineries a momentary boost in online retail sales, but it could never replace the value of an open tasting room, Shady Lane's general manager Rick DeBlasio says. "Nothing compares to being able to be open to the public and take care of guests at our facility," he says. "The short-term scenario is okay. It's the long-range impact of this that is the real unknown."
Shady Lane says that increased online sales have turned the tasting room into a fulfillment center, but they're now facing challenges with bottling because their label supplier had to enact measures to keep employees safe at work. "We can't finish our filtering because it needs to be done closer to bottling. But we are holding off on bottling because we don't have labels," winemaker Kasey Wierzba says in a statement. "The flow of the year is so important in winemaking. When tasks get pushed and the schedule is delayed it is like a domino effect. Come fall, the grapes won't wait. We have to make room for them."
Here's how to support Michigan's winemakers and restock your cellar right now.
Penny Shipping
There has never been a better time to have wines from the Leelanau County and Old Mission Peninsula AVAs (American Viticulture Areas) shipped directly to your home. Chateau Fontaine in Lake Leelanau is offering free shipping on a case or more; Verterra in Leland and Black Star Farms in Suttons Bay are both offering free shipping on a purchase of six bottles or more, and Suttons Bay's Shady Lane Cellars is offering penny shipping on every order of any size (which means literally shipping orders at the cost of one cent).
One winery is going a step farther by partnering with a locally loved cheesemaker, so that Michigan wine and cheese arrive in the same box. When ordering a favorite wine from Cedar's Bel Lago (don't miss the Pinot Noir Reserve), the winery can also include a half-pound of Boss Mouse Cheese for every six bottles of wine purchased, all with penny shipping. "There's been a big response," Bel Lago business manager Christy Kandel tells Eater. "People are so excited," she said of the 80 pounds of cheese that the winery has shipped with its wines to date.
Discounts
Not everyone is offering penny shipping, but some Michigan wineries are selling their bottles at steep discounts to make up for lost tasting room traffic. Two K Farms in Suttons Bay is offering 15 percent-off all bottles of wine (excluding cans) and Leelanau Cellars in Omena is giving 10 percent-off all items on its website.
Virtual Tastings
For those who are missing the human interaction of a tasting room while social distancing, many Michigan winemakers are piloting virtual tasting events. Recently, Drew Perry — the winemaker at Lake Leelanau's Aurora Cellars — hosted an online tasting of his pinot grigio via Instagram Live. He plans to host two more events on other topics on Wednesday, April 22 and Wednesday, April 29.
Other wineries are setting up YouTube channels to help connect with consumers. Fenn Valley Vineyards, located near Saugatuck, recently posted a quick three-minute discussion about how ice wine is made. Organizations like Designated Driver Traverse City and Michigan by the Bottle are also connecting fans with a variety of Michigan wineries for virtual happy hours from their respective tasting rooms via Zoom links.
Comments
Commenting has been turned off.
Recent Posts
September 20, 2023

September 6, 2023

August 31, 2023

August 24, 2023

August 17, 2023

August 16, 2023

July 25, 2023

July 22, 2023

July 4, 2023

July 3, 2023
Blog Categories
Blog Archives