Spring 2023 Winemaker's Selections
April 1, 2023 | Club, Red and Rosé Wines, Tasting Room, White Wines | Devon Kessler
Spring 2023 Winemaker's Selections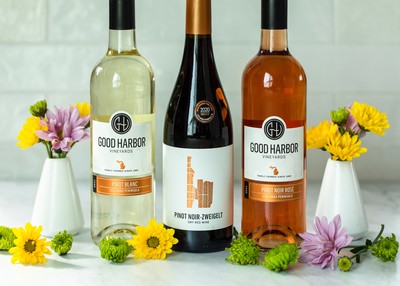 April is here and that means it is time for members of our Connoisseur Club to start making their wine selections for the Spring 2023 allocation. To help give more insight, Head Winemaker Drew Perry has preselected an award-winning collection of wines - that include a multi-award winner, a phenomenal red blend, and an aromatic white wine.
AWARD WINNER: Pinot Noir Rosé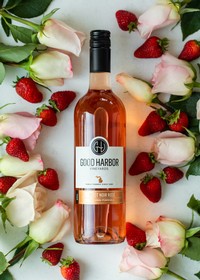 Our Pinot Noir Rosé is produced with fruit from the same vineyard where we grow the Pinot Noir used for our multi-award winning sparkling Blanc de Noirs. A majority of vines in this vineyard are own-rooted which helps give the fruit a stronger sense of terroir.
To produce this delicious variety, we crushed the fruit before sealing it in our tank press overnight. This helps extract the beautiful color and aromatics. It is one of the earliest wines to be bottled to maintain the freshest, most vibrant fruit notes that are generally desired when it comes to cool climate rosés.
This rosé is best served chilled and pairs well with a variety of cuisines around the world.
This wine received a Jefferson Cup Award during the 2022 Jefferson Cup Invitational Wine Competition and a silver medal during the 2023 San Francisco Chronicle Wine Competition.
AWARD-WINNER: 2020 Pinot Noir-Zweigelt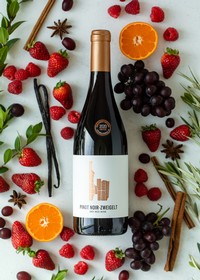 This gorgeous red blend received a silver medal at both the 2022 Jefferson Cup Invitational Wine Competition and the 2023 San Francisco Chronicle Wine Competition. It also received a rating of 89 points from Wine & Spirits Magazine in late 2022.
When you open a bottle of this wine, you will notice aromas of bright Bing cherry and early season strawberries. The slight aroma of vanilla that comes from aging in a new French oak barrel for 18 months is present in this wine as well.
The cherry aromatics found in the wine follow through to the palate and join with flavors of raspberry jam. Since both of the varieties that are present in this wine pair well with a wide range of meats, you won't go wrong with a meal that has some type of protein.
LAST CHANCE: 2021 Pinot Blanc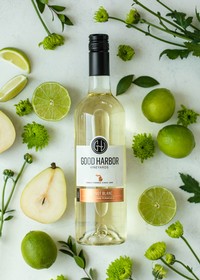 Besides Northern Michigan, Pinot Blanc is produced in areas like Alsace, France, Northern Italy, New York Finger Lakes Region, Washington, and Oregon. While it is a lesser known grape variety in the Pinot family, Pinot Blanc produces lovely aromatics and has levels of acid that don't make it overpowering.
The fruit for this wine was pressed in a very gentle fashion to preserve its bright aromatics. It spent three months on heavier lees to give it more contact to help produce a fuller palate. When enjoying this wine, you will experience aromas of pear with hints of lime zest and citrus notes on the palate. This helps it pair well with a variety of food.
This wine was awarded a silver medal during the 2022 Jefferson Cup Invitational Wine Competition.
​​NOT YET A MEMBER OF OUR CONNOISSEUR WINE CLUB? JOIN NOW TO RECEIVE THIS FALL ALLOCATION WITH 20% OFF ALL WINE YEAR ROUND PLUS COMPLIMENTARY TASTINGS AND MORE.
Need help customizing your Spring Allocation? See instructions here.
Comments
Recent Posts
September 20, 2023

September 6, 2023

August 31, 2023

August 24, 2023

August 17, 2023

August 16, 2023

July 25, 2023

July 22, 2023

July 4, 2023

July 3, 2023
Blog Categories
Blog Archives