The Difference Between Unoaked vs Oaked Chardonnay

September 14, 2022 | Tasting Room, White Wines | Taylor Simpson
The Difference Between Unoaked vs Oaked Chardonnay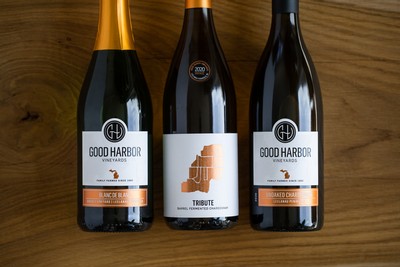 Chardonnay is a white wine that pretty much everyone has tried, because it's available just about everywhere. Served at weddings and sold cheaply in liquor stores, chardonnay can be somewhat polarizing.
In the 1980s and '90s, chardonnays were heavily oaked, resulting in a buttery flavor that people either love or hate. What many people don't know, though, is that chardonnay can also be light, crisp, and fruity. The difference depends on whether it's oaked chardonnay or unoaked chardonnay.
Chardonnay is always made with chardonnay grapes, which can have a flavor like apples, lemons, peach, pear, or melon, depending on where they're grown. Climate has a big impact on the flavor of the wine, but whether it's oaked makes an even larger contribution.
If you've tried chardonnay and decided you don't care for it, you probably had oaked chardonnay.
Oaked chardonnay is aged in new oak barrels. Unoaked chardonnay is aged in steel or plastic tanks. Because of this, oaked chardonnay takes in flavors from the oak that make it taste like sweet vanilla, caramel, and butter. The buttery flavor happens because of a chemical process that occurs in the oak barrels, known as malolactic fermentation. During this process, the fruit's malic acid turns into lactic acid, which is typically found in milk.
There's nothing wrong with a high-quality oaked chardonnay, and many people who enjoy smooth, rich wine are big fans. Wine is not over-oaked like it was in years past, so it's got a more balanced and drinkable flavor. Look for oaked chardonnay from a warm wine-growing region like southern or eastern Australia, Napa Valley, California, Mendoza, Argentina, Burgundy, France, or Puglia, Italy. Oaked chardonnay is best served with dishes that are simply prepared and not too heavy.
On the other hand, if you prefer a drier wine, you might love unoaked chardonnay. High-quality unoaked chardonnay is produced in cooler climates like Sonoma, California, Loire and Chablis, France, Western Australia, Colchagua and Casablanca Valley, Chile, Oregon and of course, Michigan. This wine is very drinkable, and goes well with dishes as varied as seafood, meat dishes, pasta, and charcuterie.
When you want to try a new wine or tour a local winery, check out Good Harbor Vineyards. Family owned and operated, Good Harbor Vineyards has been making wine in Northern Michigan for over 40 years. We've got more than 125 acres of prime vineyard land dedicated to producing Riesling, Chardonnay, Pinot Grigio, Gruner Veltliner, and Pinot Noir varietals, along with Merlot, Pinot Blanc, sauvignon Blanc, Zweigelt, Lemberger, and Cabernet Franc. Carefully cultivated, and harvested by our dedicated team, our grapes are then made into the best wine possible, consistently overdelivering for the price.
For more information about our vineyards, the winemaking process, or the Good Harbor Connoisseur Wine Club call 231-256-7165 or come visit us for a tour!
Comments
Commenting has been turned off.
Recent Posts
September 20, 2023

September 6, 2023

August 31, 2023

August 24, 2023

August 17, 2023

August 16, 2023

July 25, 2023

July 22, 2023

July 4, 2023

July 3, 2023
Blog Categories
Blog Archives