What is Riesling?

April 4, 2022 | Vine News | Taylor Simpson
What is Riesling?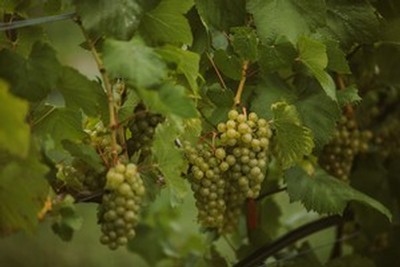 What is riesling? Riesling can best be described as an aromatic wine grape variety that yields floral white wine with flavors of stone fruits and some tropical notes. Riesling has emerged as one of the most collectible white wines among top connoisseurs around the world. So, whether you are an avid riesling drinker or brand new to the riesling, there is a type to satisfy everyone's taste buds.
Riesling is measured on a scale of sweetness created by the International Riesling Foundation that contain four different levels based on the balance between residual sugar and acid:
Dry riesling: Riesling is no exception when it comes to being a drier wine - especially when it is made in France, Austria and America. If you are wanting to age your dry riesling, the ideal age period is 5 to 15 years.
Medium Dry riesling: These wines are best between 10 and 30 years of age. If you are looking for a sweet riesling, most rieslings you find on store shelves have at least some level of sweetness.
Medium-sweet riesling: When it comes to medium-sweet rieslings, they fall somewhere in the middle. The perfect age period for these wines is between 10 and 20 years.
Sweet riesling: Most often recognized as Late Harvest, this style of riesling delights many palates. Late harvest Rieslings can age for 30 year or longer depending on the style in which it is made.
Our 2020 Late Harvest Riesling is a parade of peaches and pineapple. We plant our Riesling with clone 239 and 198 on C3309 rootstock. This allows us to yield a moderate crop of very aromatic crisp Riesling. The crisp natural acidity aids in giving balance to a semi-sweet wine. Winemaker Drew Perry fermented this juice at cool temperatures in stainless steel tanks with special yeasts and enzymes for increased aromatics.
Our 2019 Dry Riesling is a limited production prodcut that we created to pair with the finest cuisine and age for years to come. Dry Rieslings are produced throughout the world and many delicious dry rieslings can be found in many areas such as Germany, Austria, Australia, France, Washington, and right here in Northern Michigan. Our Dry Riesling has aromas of white peaches followed by lillies that allow it be paired with a variety of food.
If you're looking to pair a meal with a glass of riesling, wine experts say a sweeter style makes the perfect partner to spicy food because the sweetness balances the spice leaving you tasting the flavors and not just the spice.
Stop into our tasting room and one of our wine stewards would love to teach you more about the variety of styles of riesling available at Good Harbor Vineyards. It is open Thursday-Monday from 12 p.m. to 5 p.m.
Comments
Commenting has been turned off.
Recent Posts
November 18, 2023

November 16, 2023

November 9, 2023

October 31, 2023

October 30, 2023

October 25, 2023

October 19, 2023

October 2, 2023

September 22, 2023

September 20, 2023
Blog Categories
Blog Archives