Where You Can Celebrate The Fourth of July in Leelanau County
June 17, 2022 | Events | Devon Kessler
Where You Can Celebrate The Fourth of July in Leelanau County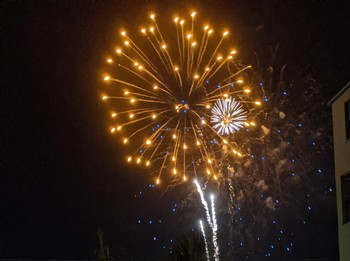 The Fourth of July holiday is the perfect time to gather with family and friends. Several communities around Leelanau County are holding their own celebrations for people of all ages to enjoy.
Leland. Downtown Leland will be holding their annual Fourth in Leland event! Festivities will begin with a Patriotic Sing-Along in the Village Green on Sunday, July 3 at 8 p.m. Fireworks will follow at dusk at Hancock Field and Park. On Monday, July 4, there will be a Fourth of July Parade that begins at 3 p.m. and goes down Main Street. For those wanting to enjoy a musical holiday, Leland will be holding two concerts in the afternoon and evening hours. The first one will be on the lawn at the Old Art Building at 1 p.m. and the second one will be on the Village Green beginning at 5 p.m.
Northport. Everyone is invited to come out to the Village of Northport for their Fourth of July fireworks. The show will be at Haserot Park. It is scheduled to begin around 10 p.m. on Monday, July 4.
Glen Arbor. All boats are welcome to be a part of Glen Arbor's 4th of July boat parade on Glen Lakes. The parade will begin at 3 p.m. on Monday, July 4 near the Glen Lake Yacht Club. For those without a boat or just want to see a typical parade, Glen Arbor will be holding its 60th Annual Fourth of July parade. It will begin in Glen Haven at 12 p.m.
If fireworks or parades aren't your type of celebration, the Good Harbor Vineyards tasting room will be open! Come in and enjoy a glass or flight of wine and a small plate on our garden patio!
Comments
Commenting has been turned off.
Recent Posts
September 20, 2023

September 6, 2023

August 31, 2023

August 24, 2023

August 17, 2023

August 16, 2023

July 25, 2023

July 22, 2023

July 4, 2023

July 3, 2023
Blog Categories
Blog Archives