Irish Cheese and Wine Pairings

March 15, 2022 | Wine and Food Pairings | Taylor Simpson
Irish Cheese and Wine Pairings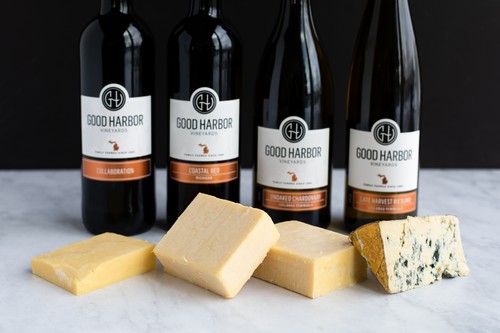 For hundreds of years, wine and cheese have been paired together by drinkers and sommeliers. If you are looking for a different way to pair your favorite wine with some cheese, impress your friends during your St. Patrick's Day party by pairing some of Good Harbor's delicious award-winning wines with a selection of fine Irish cheeses.
According to fnsharp.com, "Ireland's luscious green pastures support a strong dairy industry, and Irish cheese is no longer limited to various forms of cheddar." While they may be a little more difficult to find outside of Ireland, the cheeses are well worth the hunt and there are some stores in Northern Michigan that can help you find the ones you're looking for!
Check out these Irish cheese and Good Harbor wine pairings for your St. Patrick's Day celebrations or just when you want to try a new pairing!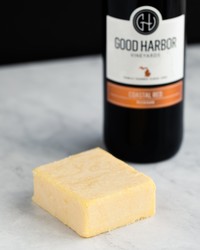 Good Harbor Vineyards Coastal Red with a sharp cheddar
The specific brand of sharp cheddar we used was Tipperary Extra Sharp Irish Cheddar Cheese. This can be purchased at Oryana. When looking to pair this cheese with a wine, you want to look for a beefier red. It will keep the cheese creamy tasting but will also give it the acid that it needs.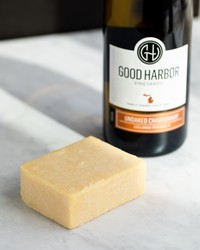 Good Harbor Vineyards Unoaked Chardonnay with a lightly aged cheddar
The cheese paired with this delicious wine is the Tipperary Vintage Irish Cheddar Cheese from Oryana. The fruity notes of this wine help balance the not quite as sharp, acid and creamy texture of the cheese.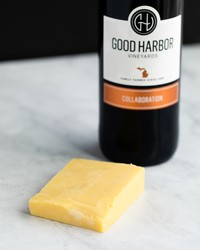 Good Harbor Vineyards Collaboration with a creamy cheddar
This Tipperary Irish Cheddar from The Cheese Lady pairs well with the Collaboration due to its younger, creamier, more mild taste. The rounder, more lush red of the wine brings a satisfying taste to the palate.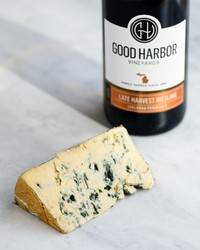 Good Harbor Vineyards Late Harvest Riesling paired with Irish blue cheese
We paired our delicious Late Harvest Riesling with Cashel Blue Cheese by the Grubb Family from The Cheese Lady.
igourmet.com
describes this cheese as a young, somewhat mild and extra creamy cheese. It is not too salty, unlike inferior blues, which makes it the best option when pairing with a sweet dessert wine like the Late Harvest Riesling.
Whether you prefer a dry fruity fresh white wine, a rich robust red blend, or a crisp sweet white wine, the Good Harbor Irish cheese and wine pairings offer a variety of options to satisfy every wine drinker's palate. If the traditional St. Patrick's Day cuisine of corned beef and cabbage with a glass of Guinness is not your cup of tea, we feel confident that a diverse assortment of delicious Irish cheese paired with Good Harbor wine will help celebrate the fun and festive Irish holiday in style.
Comments
Commenting has been turned off.
Recent Posts
September 20, 2023

September 6, 2023

August 31, 2023

August 24, 2023

August 17, 2023

August 16, 2023

July 25, 2023

July 22, 2023

July 4, 2023

July 3, 2023
Blog Categories
Blog Archives