Uncorking Excellence: Celebrating Our Gold Medal-Winning Wine
June 14, 2023 | Club, Features, Red and Rosé Wines, Tasting Room | Devon Kessler
Uncorking Excellence: Celebrating Our Gold Medal-Winning Wine
Radiating elegance and enchantment, our latest triumph has blossomed into a radiant gem in the world of wine. A testament to artistry and innovation, our 2022 Pinot Noir Rosé has been awarded a gold medal from the 2023 TEXSOM International Wine Awards (IWA).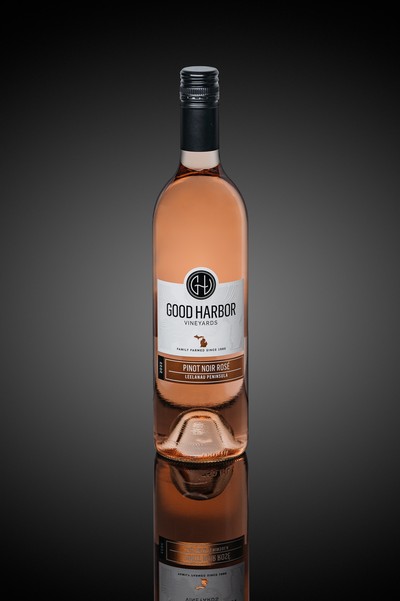 TEXSOM was started as the Texas Sommelier Conference in 2005. It was started as a way to "help promote professional wine service standards, outline paths for further beverage education and certification, and raise public awareness about professional standards and certifications for sommeliers." Originally, it started as an opportunity for sommeliers in Texas to learn and train. Over time, it has evolved into an international event for beverage professionals from all tiers of the industry.
Before the IWA was the IWA, it was called the Dallas Morning News Wine Competition. The highly successful competition was taken over and renamed the TEXSOM International Wine Awards in 2014. The first awards under the new name included an expansion of the judging team, a first-of-its-kind Sommelier Retreat, and publication of TEXSOM's first publication - Sommelier.
Since 2014, the competition has grown in number and diversity of entries. Now, spirits and non-alcoholic wines are included in the judging. The competition is recognized as one of the most selective competitions in the United States due to the roster of international judges who participate.
There were a total of 2,356 entries that were judged by 42 judges in the 2023 competition. This year's event has been called one of the most dynamic in the history of the Awards.
Entries are arranged by category of beverage, place of origin, andtype. The Medals are awarded on a merit basis as bronze, silver, gold, platinum, and Judges' Selection. During the 2023 competition, 1,677 medals were awarded, including 19 Judges' Selections medals, 76 Platinum medals, 233 Gold medals, 676 Silver medals, and 673 Bronze medals.
From Michigan, Good Harbor Vineyards was one of nine - both Leelanau Peninsula and Old Mission Peninsula combined - to submit wines to this prestigious competition. In addition to the gold medal, we were also awarded four silver medals.
With its delicate hues, seductive aromas, and a symphony of flavors that dance upon the palate, this gold medal-winning rosé is poised to captivate hearts and palates alike, offering an unparalleled experience that embodies the epitome of winemaking mastery.
Our 2022 Pinot Noir Rosé is a Wine Club Exclusive. If you would like to purchase this wine, you can join our Connoisseur Wine Club for free either online or in our tasting room.
Comments
Recent Posts
September 20, 2023

September 6, 2023

August 31, 2023

August 24, 2023

August 17, 2023

August 16, 2023

July 25, 2023

July 22, 2023

July 4, 2023

July 3, 2023
Blog Categories
Blog Archives